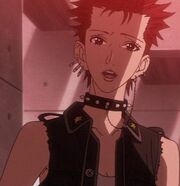 Risa Kanzaki is the mother of Arashi Nagase. When Arashi arrives home 15m into episode 6 a woman greets him, whom he treats as family. This is later clarified by Yuki's comments in later episodes to be his mom. She knows Yuki's dad from the previous series.
She is another character from the original series. She had Arashi with his father Takeshi.
Ad blocker interference detected!
Wikia is a free-to-use site that makes money from advertising. We have a modified experience for viewers using ad blockers

Wikia is not accessible if you've made further modifications. Remove the custom ad blocker rule(s) and the page will load as expected.